Hand Made Glass Beads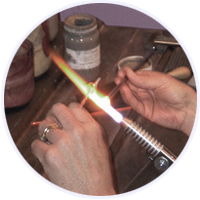 Welcome to Jan Parker Arts Glass!

2008 will be an exciting year for JanparkerArts. New beads and products are posted now.


It is holiday sale time! - thanks for your support.
I've been making zipper pulls lately and folks are loving them. Perfect for a jacket, on a suitcase or on your handbag.(I'd buy several if I were you and give some as gifts)! Another big seller when I travel is just a single bead with a silver chain. Send me an email and I'll help pick one out for you!

Please enjoy my collection of beads and special bead items. Making these beads reflect my passion for creating smiles as well as unique handmade (by me) one of a kind gifts. I think you will find the perfect hard-to-find item for yourself, your employees or customers, as well as your best friend in the world.


I am a Self Representing Artist, the only slave labor in these pieces is my own.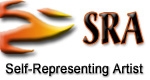 Interesting Link

http://www.beadforlife.org/

These paper beads are made by local women's groups to support their families and communities in Africa. I want to offer this link since if you are reading this, you may be interested in all kinds of beads. Shop here!

Customer service guarantee
I want this site to be one of your favorite places to shop and I want to you to love what you buy. If for any reason you are not happy with your purchase, send it back within 30 days and you will receive your money back.


Enjoy browsing through this site. I'm hope it will make you smile. I make each bead with joy in my heart. Come back to this site often as new bracelets and baubles will be posted often. Keep coming back there will always be lots of new and bright baubles.

Sincerely,

Jan Parker
---
The Glass Work of Jan Parker
Every Product is Hand Crafted and Unique
Bracelets
The bracelets are real attention-getters. They are fun, elegant, funky, earthy, feminine and chunky — think of an adjective and it can probably be applied to one of these unique bracelets. I have a lot of fun making the beads and then putting the bracelets together with different findings and a toggle clasp of sterling silver for the closure.
Necklaces
Make a bold and powerful statement when you wear one of these glass bead necklaces. They are stunning, artistic and distinctive. When I wear them – all I hear are oohs and aahs!

Pins
I love these decorative pins and use them as a cardigan closure, shawl pin or purely for embellishment. One of a kind glass beads with silver findings dangle from 3 loops on the pin. Very stylish, beautiful and fun.
Pens
With all the typing and work most of us do on computers every day, writing with a pen becomes a special occasion. Make it even more so as you sign your name or write your story with these unique and beautifully made pens. The perfect gift for the person who "has everything". Buy one to give and one to keep.

Book Thongs
My very own invention! Not only do these keep your place in the book you are reading. They look fabulous hanging from books on a shelf. Each Book Thong is different. Order several, they make great gifts.
Key Chains and Zipper Pulls
My friend Mary Lynn wanted her key chain to be easy to find when she reached in her purse. Bright, colourful and bumpy, glass beads serve this purpose. And who doesn't love a new reason to buy a glass bauble!

I Ching Beads
It is suggested that we use the I-Ching as a tool to tap our subconscious knowledge rather than as a means to predict the future. Therefore ask yourself a question such as " What should I focus on in xyz situation?" or "What are my true feelings about such and so?", instead of " What will happen with xyz?"
Bead of the Month Club
If you are a glass bead collector or just like to give and receive special surprises each month, the bead of the month club is for you! Join now and you will receive a unique, handmade glass bead made with love and joy, by Jan Parker each month for a year.

Sun Catchers
Sun Catchers really lets the light in. Hang these in your window and enjoy the sparkles of the sun.
Zipper Pulls
Zipper pulls! These are perfect for a jacket or suitcase adding functionality and style.

Mystery Bag of Beads
Every once in a while, I'll put together some loose beads ala "grab bag" style. No promises on colours or shapes, but I can say they will be treasures. Each bag of mixed beads will have between 10 and 20 beads in it.
---